CANCAN Press Release April 2017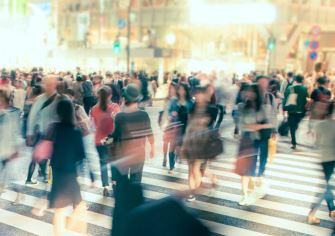 CANCAN SPONSORS STUDY FOCUSED EXCLUSIVELY ON THE IMPACT OF CHINESE AND ASIAN MOBILE PAYMENT USERS ON GLOBAL MERCHANTS.
Paris, 11 April 2017
CANCAN today announces the sponsoring of the Mobile Payment Survey (MPS —
www.mobilepaysurvey.com
).
MPS is the first global study to cover the impact of Asian mobile payment solutions at point-of-sale by surveying hundreds of global merchants and thousands of Asian consumers. The study is conducted by leading fintech research authority and Asia specialist Kapronasia (www.kapronasia.com). CANCAN is the main sponsor of this study.
MPS will explore and answer questions such as:
What is driving Asian consumers to use mobile payments today?
What are their expectations — especially when they travel overseas?
Are they more likely to use mobile to purchase gift items such as fragrances and alcoholic beverages, or is fashion just as attractive?
When will mobile payments overtake cash or credit cards at point-of-sale as the preferred payment method?
Where is the industry headed in terms of readiness and investment?
"The aim of the study is to provide retailers exposed to Chinese and Asian customers with an industry benchmark on how mobile payments is evolving and shaping the purchasing habits of these customers travelling abroad and domestically in their home countries. We expect interesting data points and valuable insight that are not currently available to emerge, and ultimately to help inform merchants on their mobile payment strategy."
COMMENTED CANDICE KOO, MANAGING DIRECTOR, CANCAN
"We are excited to initiate this pioneering research on an innovative payment method which today touches the lives of nearly a billion Chinese and pan-Asian consumers, but little understood outside of China. We plan to update MPS every six months to ensure the pertinence of our findings and to continually monitor the market."
COMMENTED JEFFREY O'ROURKE, CHIEF EXECUTIVE, CANCAN
Download Press Release
Download Images