CANCAN partners with Wing Money to bring mobile payments to Cambodia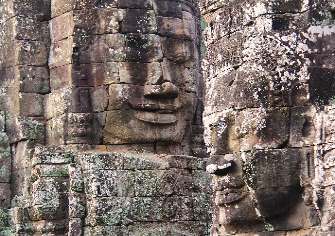 Alipay and WeChat Pay enabled with a single integration for Cambodian merchants.
Hong Kong/Phnom Penh, 15 April 2018
Mobile payments specialist CANCAN (
www.cancanmobile.com
) together with Cambodia's leading alternative banking services provider Wing (Cambodia) Limited Specialised Bank (
www.wingmoney.com
) have announced their partnership to bring QR code based mobile payment technology to merchants in Cambodia. The partnership already saw the successful launch of popular Chinese mobile payment methods Alipay and WeChat Pay at the duty-free, F&B, five-star hospitality and convenience store locations in Phnom Penh and Siam Reap airports, a point of transit for the 1.2 million Chinese tourists visiting the territory each year. The popular Chinese wallets are also available in their city centre and other parts of Cambodia thanks to the partnership.
The partnership gives merchants in Cambodia the ability to process mobile payments on a world-class platform preferred by leading global business, running on a secure and stable technological architecture delivering very quick processing times and complete security.
"At CANCAN we look for reputable, reliable and innovative financial institutions to be counterparty to merchants who use our world-class technology for mobile payments. Our platform is designed to be future-proof, so it is very important that our partners understand mobile technology and can work with us to anticipate the needs of our clients. Wing Money is that partner in Cambodia," said Jeffrey O'Rourke, CEO of CANCAN.
ABOUT CANCAN
CANCAN enables merchants with global businesses to accept mobile payments anywhere in the world with one simple integration. CANCAN's platform is designed to streamline front-office and back-office operations and optimises digital marketing to merchants' target audiences via mobile payments. With operations spanning four continents and over 50 countries, CANCAN's technology is used by merchants belonging to the travel retail, F&B, hospitality, luxury, fashion, beauty and other specialty retail sectors.
For more information on CANCAN's technology, products and services, please visit:
www.cancanmobile.com
ABOUT WING MONEY
Wing (Cambodia) Limited Specialised Bank is Cambodia's leading mobile banking services provider with the commitment of providing financial inclusion via mobile banking services to the unbanked and under-banked. Wing is also one of the few specialised banks in the world. Wing is fully compliant with the international banking standards, implementing the Know Your Customer (KYC) process, combating the Financing of Terrorism (CFT) and implementing the Anti- Money Laundering (AML).
For more information on Wing Money's services and reach, please visit:
www.wingmoney.com