CANCAN and WorldFirst rollout Alipay and WeChat payments across Europe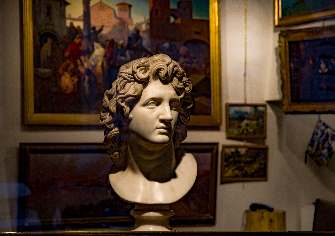 WorldFirst & CANCAN enable both payment methods across major Italian airports.
Milan/London/Hong Kong, 1 October 2018
Mobile payments specialist CANCAN (www.cancanmobile.com) together with WorldFirst (
www.worldfirst.com
), one of the world's leading international payments specialists, have announced the launch of a payments and marketing platform that enables the two most popular Chinese payments methods – Alipay and WeChat Pay – across Europe and around the world. The ability to offer both Alipay and WeChat Pay simultaneously to Chinese tourists is a boon for merchants. With over 1 billion Mainland Chinese users for WeChat Pay and 550 million for Alipay, the two mobile wallets dominate 98% of the payments market for Chinese consumers. CANCAN already enables payments in China, Asia, Australia and North America, and now merchants operating in Italy and across Europe are set to benefit from this global experience and expertise.
CANCAN's omnichannel platform handles and facilitates promotions & payments instore, in-app and online, and reconciles a variety of payment methods and payment gateways in a single, unified backend system. By using CANCAN's system, merchants are able to attract more customers to their retail offers, speed up the payment and reconciliation process and reduce transaction costs.
The new service is being launched in Italy in Dufrital, part of Dufry Group (
www.dufry.com
) – the world's leading duty-free operator – and will be available at locations across Italy. "CANCAN and WorldFirst are excited to be the first company to offer an integrated solution for both wallets in Italy, in the same way we offer global merchants a single integration that covers payments across China, Asia, Australia, North America and Europe." commented Candice Koo, Managing Director of CANCAN.
"Offering both payment methods is essential for merchants who want to fully engage and service Chinese consumers, and especially Chinese millennials, who use the wallets with equal frequency but for different reasons. Italy is known to be an open and welcoming country, and by introducing a solution that combines Alipay and WeChat Pay with targeted digital marketing we feel we are enhancing the travel experience for Chinese tourists," explains Koo.
Nick Aston, Chief Enterprise Officer at WorldFirst adds, "It's great to be a part of another world first. We're passionate about making it easier and faster to move money around the world, and our partnership with CANCAN does just that. Together, we're making it easier for Chinese consumers to use their preferred payment method of choice around the globe and it's great to bring our cross-border expertise and technology to this partnership to help merchants get paid faster too. We are also working on enabling other new payment methods together, so this is just the beginning."
About CANCAN
CANCAN enables merchants with global businesses to accept mobile payments anywhere in the world with one simple integration. CANCAN's platform is designed to streamline front-office and back-office operations and optimises digital marketing to merchants' target audiences via mobile payments. With operations spanning four continents and over 50 countries, CANCAN's technology is used by merchants belonging to the travel retail, F&B, hospitality, luxury, fashion, beauty and other specialty retail sectors.
For more information on CANCAN's technology, products and services, please visit
www.cancanmobile.com
About WorldFirst
WorldFirst is on a mission to create the world's best platform for international trade through a unique payments ecosystem that connects importers and exporters globally. As a fast growing FinTech business, we combine best in-class technology and products with award-winning customer service to make it easier, cheaper and faster to manage money around the world. We've helped over 160,000 people, small businesses and online sellers transfer over £70bn since 2004. WorldFirst operates all over the world and has over 600 employees based in offices in London, Amsterdam, Austin, Hong Kong, Singapore, Tokyo and Sydney.
For more information on World First, please visit
www.worldfirst.com