CANCAN provides Supply Chain Finance and sourcing services to catalyze development of the Rise Ventilator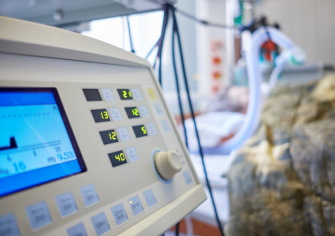 CANCAN provides Supply Chain Finance and sourcing services to catalyze development of the Rise Ventilator
Boston/Bangkok, 1 May 2020
The Rise Emergency Ventilator was developed between March and May 2020 in an effort to help meet the global ventilator shortage. It has been designed for rapid scaling with components available in the current supply chain, and without the need for medically-specialized manufacturing. Any manufacturing facility that can produce consumer electronics can build Rise Emergency Ventilators, making it possible to immediately and affordably produce tens of thousands of units on command.
CANCAN helped to initiate the project along with Meter, an industrial hardware startup based in Boston, Massacusetts and San Francisco, California, resulting in the Rise Ventilator being developed in partnership with a coalition of healthcare and technology partners. CANCAN led the effort to develop scalable sources of key mechanical, microelectronic and consumable components, as well as manufacturing capacity in Southeast Asia.
The design team at Meter worked closely with pulmonary critical care clinicians to develop a device grounded in clinical best practices and that address the needs of frontline healthcare workers, and leveraged previous research in manual bag resuscitator controls initiated by a member of Meter's engineering team with a PhD in Mechanical Engineering from the Massachusetts Institute of Technology.
About CANCAN
CANCAN specialises in leveraging supply chain finance techniques and global payments capability to help retailers accept mobile payments and help buyers and supplier re-engineer supply chains. CANCAN is committed to the United Nations Development Program's Sustainable Development Goals. With operations spanning four continents and over 40 countries, CANCAN's technology is used by buyers and sellers in retail, apparel, medical, and agricultural businesses.
For more information on CANCAN's technology, products and services, please visit
www.cancanmobile.com
About Meter
Meter is an industrial hardware startup based in Boston, MA and San Francisco, CA. Meter has expertise in hardware design and resuscitator development, and members of the team have manufactured tens of thousands of hardware products at scale.
For more information, please visit
www.riseventilator.com